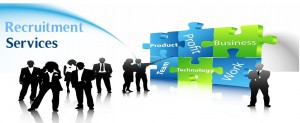 Recruitment
Todays competitive landscape requires a strategic approach to identifying and sourcing critical talent.  Partnering with Prova Recruit 2 Advice means you have access to our human resource management and recruitment expertise allowing you to secure the best and most talented people for your organisation. Prova Recruit 2 Advice understands the financial services industry in Australia and looks beyond skills and experience.  We are able to benchmark an individuals competencies and motivations against the results of profiling over 10,000 candidates for Australia's major financial organisations to assist you to employ not only the best fit candidate to your organisation but one who will perform. We also have an Australia wide reach to source candidates and offer either permanent or temporary placement. Working in partnership with clients, our service includes:

♦ Employment analysis and assistance with Position Description, Remuneration, and KPIs ♦ Brief prepared for candidates on the Practice and Position ♦ Candidate sourcing undertaken via advertising, database or tailored search ♦ Candidate Screening with in-depth interviewing assessment to short list stage ♦ Preparation of Candidate reports detailling suitability ♦ Remuneration and contract negotiation support

Positions we recruit

Advisors Certified Financial Planner Senior Private Client Adviser Client Adviser - Review SMSF  Specialist Investment Specialist Risk Insurance Specialist Associate Adviser

Advice Support Client Service Manager Administration Paraplanners Compliance Advice Documentation Technical Service Process / Analyst Xplan/Coin Analysts

For more information about our fees and services, please contact us: ProvaR2A@prova.com.au or phone: 1300 4 Prova Prova Recruit 2 Advice Prova Profiling Pty Ltd &

Recruit 2 Advice

have formed a professional partnership to provide end to end human capital consulting & recruitment services. The partnership incorporates Directors with over 30 years combined experience providing specialist talent selection, development and retention consulting to the financial services sector. We have seen an opportunity to build enhanced client relationships by providing a broader talent attraction, assessment and development package. It is unique in its tailored range of services focusing on the Australian financial advice industry. This is an exciting development providing broader reach and greater resources to our recruitment capability, with more to come.

---